Most people nowadays prefer to shop online due to the many benefits that it offers. Convenience, better prices, and a wide variety are just some of the benefits that you stand to gain by shopping online. However, not all online shopping experiences will be smooth.
To tips to use when shopping online
There are a couple of things that you need to watch out for when shopping online. Below are a few tips which can help you ensure that you enjoy your shopping experience.
Check the security on the online store
Security is one of the most important factors to consider when shopping online. Ensure that you check how secure the website is. This is because you may have to give the details of your credit card, debit card, or any other payment method that you will prefer to use. If the details fall into the wrong hands, your accounts may be tampered with. The online store should also have a privacy policy that protects your information, with an assurance that they will not share the info.
Check reviews
Reading the reviews of previous customers can give you an insight on what to expect from a particular online store, or from the product that you wish to buy. Positive reviews mean that you are likely to enjoy the online shopping experience. Make sure that the reviews you check are independent if you wish to get a true image.
Avoid using public Wi-Fi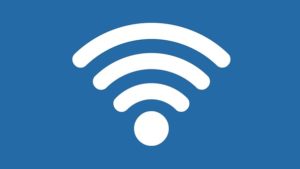 Nowadays, you can get access to public Wi-Fi in nearly all public places, including hotels and coffee shops. It is quite tempting to use such internet connections to do your shopping, in a bid to save on your data plan. However, you should avoid this as it comes with many risks. You can easily be hacked by a third party, who is on the same network as you. The privacy of your personal information will also not be guaranteed.
Stay away from unrealistic offers
Online shops may have some offers that can be quite enticing. Such offers can help you save a significant amount of money from your shopping budget. However, some offers are usually too good, that they sound unrealistic. Unless you have a way of ascertaining the validity of the offers, you should stay away from such offers as most of the time they are usually scams. Such offers are usually more during the holiday seasons, meaning that you need to be more vigilant during such times.